You might already know that Zara is my favorite store. My husband tries to stay clear of cities with a Zara for this reason. When I lived in Japan, there were 2 Zaras near my house... SCORE! Now, there is 1 Zara about 1 hour away. Let me demonstrate why Zara rocks....
2012 Spring/ Summer FRINGE Collection
Now, let's backtrack to the summer of 2010. I bought a skirt at Goodwill in the States for $1.50 (no pictures, sorry!). The skirt was about 4 sizes too big and hung to my ankles. I took it in, but it still looked awkward. I hemmed it to my knees, but it still looked a little "grandma-ish". I never wore it. Finally, I decided to make it a "going out" skirt and hemmed it a lot shorter. I did the outside first, and then I was inspired by Zara (above) and decided to fringe the liner and keep it long. Bonus: It's pretty hard (for me) to hem liners, so it's also a short-cut.
Tank (Loft), Skirt (Target via Goodwill), Gold Purse and Shoes (Target), Bracelet (Banana Republic Outlet), Necklace (Ann Taylor)
I love this lace-like necklace! If I could wear it with everything, I would!
I love it so much that I'm looking for more old skirts to fringe. Is that weird?
P.S. Can you fringe a winter coat? No? Darn.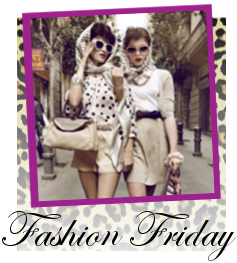 Pin It